Board Member Buggs...
---
Kathy Buggs
The Office of U.S. Congressman Jim Cooper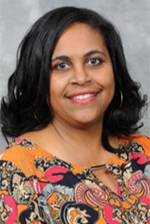 A Nashville native, Kathy is the Director of Office and Community Services for U.S. Congressman Jim Cooper. She began working for Congressman Cooper in 2003 as one of his original staff members. She leads many of Congressman Cooper's programs in Nashville including nominations for service academies, internships and the Congressional Art Competition. She also oversees administrative office duties and helps constituents who have problems with the federal government.
Prior to her work with Congressman Cooper, she was in the banking industry for 15 years as a loan officer with Tennessee Teachers Credit Union and Customer Service Manager at Regions Bank.
An active member of Lake Providence Missionary Baptist Church, Kathy is involved in many community and civic organizations. She currently serves on the boards of GROW, Affordable Housing Resources, Inc. and Alignment Nashville and previously served on the board of Mending Hearts. Kathy is a member of the Interdenominational Ministers Fellowship and serves on the committee that plans Nashville's annual Martin Luther King Day events.
Kathy and her husband, Wamon, have two beautiful daughters, Alison and Courtney, and two wonderful grandsons, Lucas and Caleb. She loves spending time with her family, shopping with her girlfriends and playing golf on a pretty spring day.
A graduate of McGavock High School, as well as Austin Peay State University where she majored in Elementary Education.